Feb
13
Thu
Research Symposium – Strengthening Community Relationships through Research

@ Clarence Fitzroy Bryant College Main Campus
Feb 13 @ 9:00 AM – 10:30 AM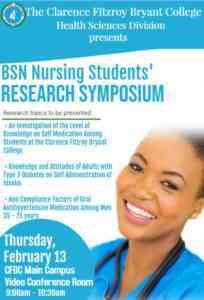 Clarence Fitzroy Bryant College, Health Science Division Student Research Symposium
The students of the UWI/CFBC Bachelor of Science degree program at the Clarence Fitzroy Bryant College invites the general public to a Research Symposium under the theme, "Strengthening Community Relationships through Research." 
 
Research topics include:
1. An Investigation of the Level of Knowledge on Self Medication Among Students at the Clarence
Fitzroy Bryant College
2. Knowledge and Attitudes of Adults with Type 2 Diabetes on Self Administration of Insulin
3. Non-Compliance Factors of Oral Antihypertensive Medication Among Men 35 – 75 years.
The Research Symposium will be held on Thursday February 13 th , 2020 at 9:00 am – 10:30 am at the CFBC Main Campus, Video Conference Room.  We look forward to your presence in support of our students' academic achievement.
Jul
22
Wed
Small Business Webinar
Jul 22 @ 3:00 PM – 6:00 PM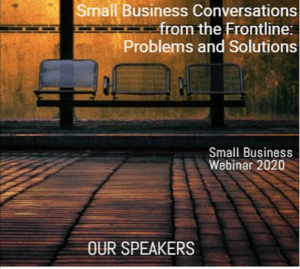 The University of the Virgin Islands (UVI) will be hosting a Small Business Webinar today, July 22nd at 3 p.m. There will be an opportunity for a business that registers for the webinar to be eligible to win a consultation session with the UVI Business School faculty.
This webinar will focus on uplifting small businesses that have been severely affected by the
current global pandemic, many of whom have been forced to reimagine their business as they reenter the economy.