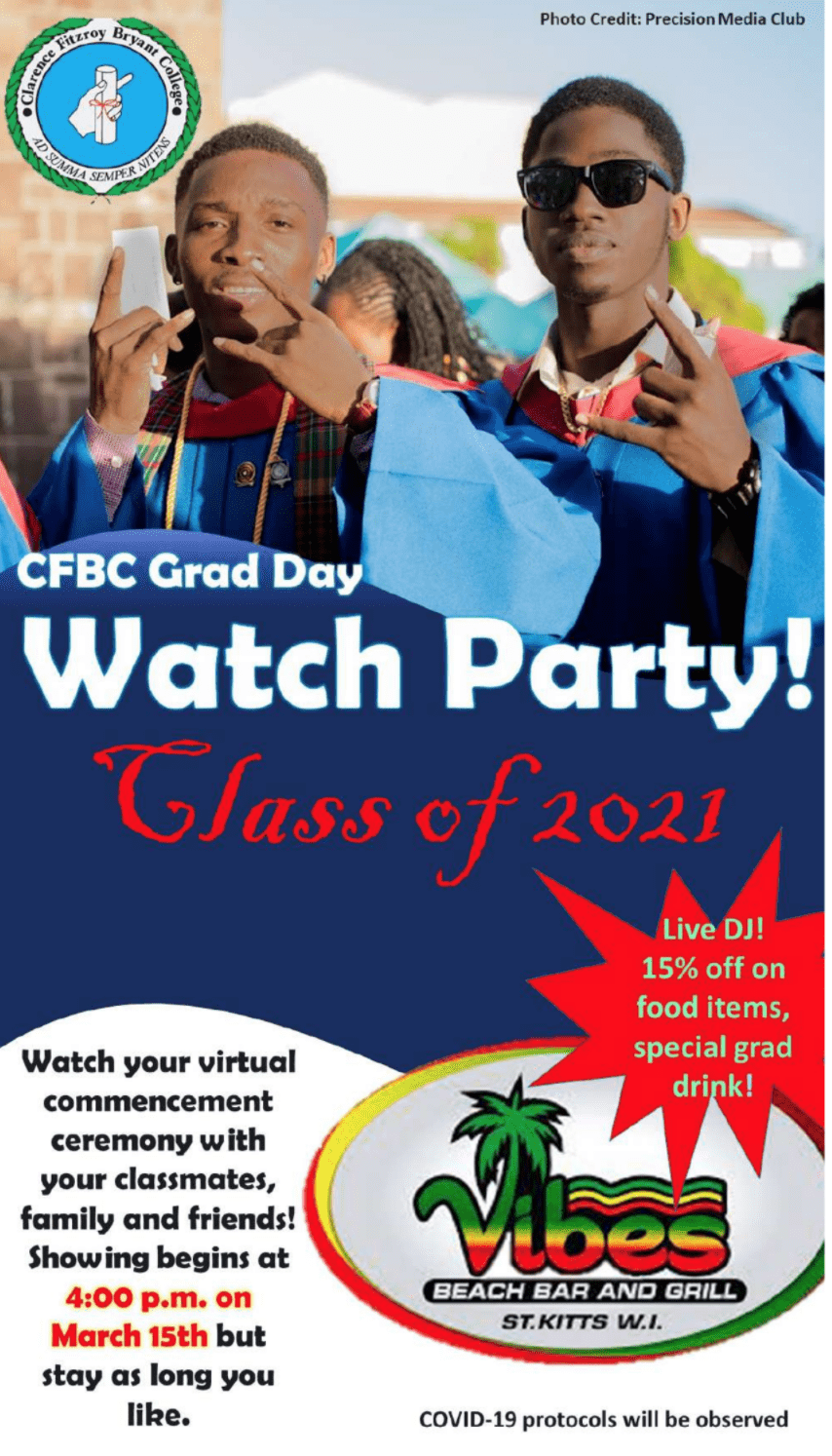 The Clarence Fitzroy Bryant College's Virtual Commencement Ceremony for the Graduating Class of 2021 is scheduled for Tuesday March 15, 2022. The ceremony will be presented at 4:30 p.m. via the CFBC TV Channel on YouTube. The link to the ceremony will be made accessible via the College's website, cfbc.edu.kn. or via the College's social media pages—Facebook and Instagram.
The keynote address will be delivered by national of St. Kitts and Nevis, Ms. Michele Rannie, a civil litigator currently practicing in New York. The class representative's address will be presented by Ms. Janiecia Powell of the Division of Teacher Education.
The College applauds the 330 graduands who make up Class of 2021, and is especially delighted to congratulate the 196 graduands of the Divisions of Adult and Continuing Education; Arts, Sciences and General Studies; Health Sciences; Teacher Education; and Technical and Vocational Education and Management Studies who will graduate with
honours.
The College looks forward to celebrating the success of the Class of 2021 with their families, friends, and well-wishers both here at home and across the globe; and stands committed to a virtual ceremony to celebrate the achievements