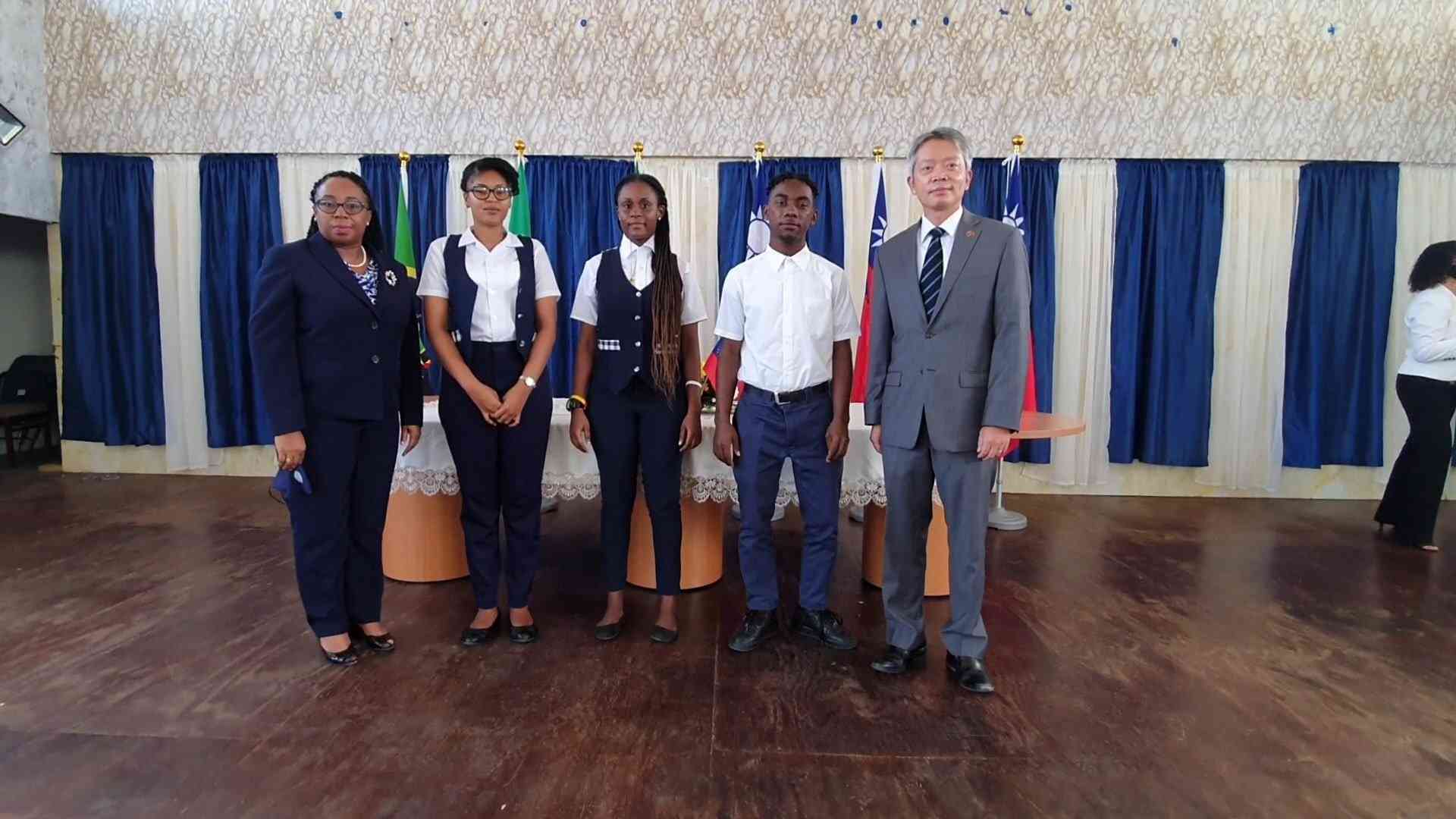 The annual Monetary Taiwanese Scholarship Ceremony took place on Wednesday, December 2, 2020.
This ceremony, which was funded by the Embassy of the Republic of China (Taiwan) sought to provide
needs-based assistance to help students with their studies.
Of the 174 students that were awarded scholarships, approximately 40 students were from the Clarence
Fitzroy Bryant College (CFBC). His Excellency, Tom Chih-Chiang Lee, Resident Ambassador of the
Republic of China (Taiwan) to St. Kitts and Nevis, in his address, reminded the recipients that their
education is their wealth. He lamented that the students were to hold themselves responsible for their
studies as no one could do it for them. In closing, Ambassador Lee stated "our Government also
provides scholarships for you to pursue higher education. So, I would like to encourage you to apply for
a scholarship in the future."
Minister of Education, the Honorable Jonel Powell, expressed his joy at the relationship that the
Government of St. Kitts and Nevis and people of the Republic of China (Taiwan) have developed over
time. "Given the global financial climate, it is no small feat that the Government of Taiwan has fulfilled
its commitment to the people of St. Kitts and Nevis by ensuring that the 2020 scholarships are granted,"
said Minister Powell. He ended by wishing God's blessings on the people of the Republic of China
(Taiwan) and those in the Federation of St. Kitts and Nevis and thanking Ambassador Lee for their
continued support in developing our human resources.
Congratulations to the CFBC recipients as well as the recipients from the various educational institutions
across the Federation!