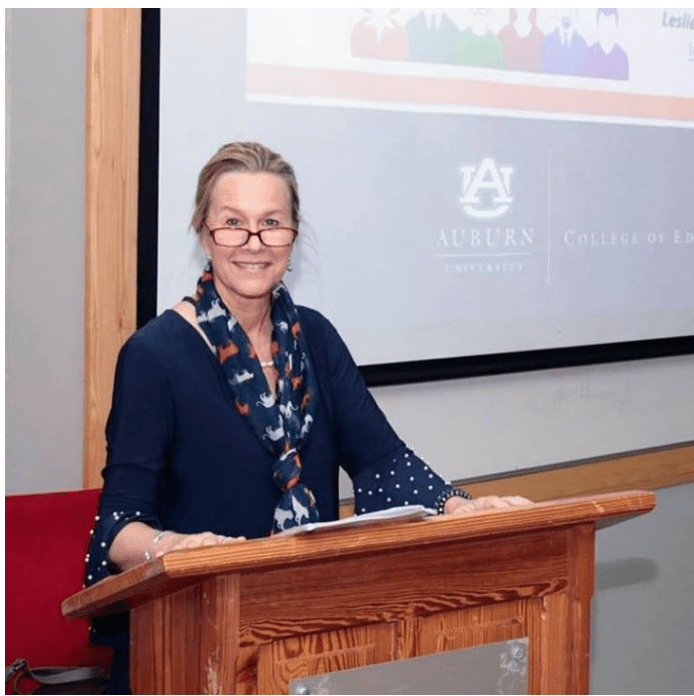 Supported by the US department of State through the Fulbright Scholars' program and under the direction of the leadership and faculty of Clarence Fitzroy Bryant College (CFBC), Dr. Leslie Cordie will assist in the creation of a new undergraduate degree program in Business Administration. Dr. Cordie is an Associate Professor in Adult Education at Auburn University, a comprehensive state university serving 30,000+ local, regional, and international students.
Professor Leslie Cordie will work with faculty, administrators, and government offices in St. Kitts and Nevis to assist with the development of a hybrid undergraduate degree program at the Clarence Fitzroy Bryant College (CFBC). As part of the national commitment to support students in tertiary education, the proposed program will further strengthen CFBC's impact in training the workforce of the future. With tourism as a key driver of the Federation's economy, there is a strong, immediate need for more significant tertiary-level education to enhance future workforce skills.
Once fully implemented, this curriculum will provide students with the broad range of skills required to succeed in entrepreneurship, business and a competitive international environment. The proposed undergraduate degree program will be designed using a hybrid structure having both in-person and online components. The goals are to maximize student training, efficiently utilize faculty expertise, and provide a high value, cost effective curriculum. Dr. Cordie will work with CFBC officials and stakeholders to develop a conceptual model for the program.
CFBC has indicated a strong desire to establish such a program, as access to continuing higher education is crucial for those persons seeking additional education to further develop their skills,careers and the workforce of the Federation.
Fulbright Scholars represent a diverse and dynamic network of academics and professionals actively work to foster mutual understanding between the United States and partner nations, sharing knowledge across communities and improving lives around the world. Fulbright Scholar Professor Cordie brings 25 years of experience in distance learning, adult education, instructional design, and curriculum development to this project at CFBC. We welcome Professor Cordie to the Federation and to CFBC.