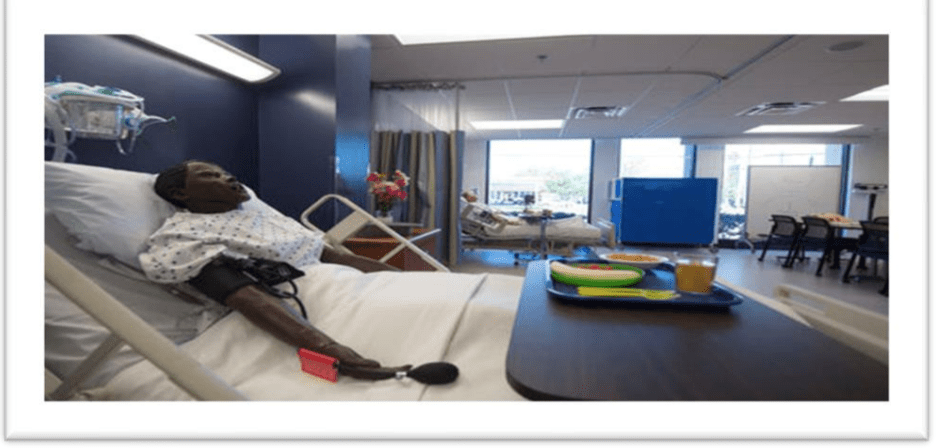 The Chamberlain University Simulation Training Programme was borne out of a visit to Clarence Fitzroy Bryant College (CFBC) by Dr. Sean Callanan, Dean, Ross University School of Veterinary Medicine (RUSVM). Discussions for the training programme began between Chamberlain University an Adtalem Global Education Institution and CFBC in October 2019 to April 2021. The Memorandum of Understanding and partnership agreement was signed between Chamberlain University and CFBC on April 28th 2021.
The online self-paced training programme commenced on Monday 9th August 2021 with a total of fifteen (15) lecturers consisting of nine (9) from CFBC, Division of Health Sciences and six (6) from the University of the West Indies School of Nursing, Mona, Jamaica. The purpose of the comprehensive simulation training program is to educate lecturers in the techniques and methodology of simulation.
Benefits
"We are profoundly grateful to have established a partnership with Chamberlain University which is using cutting edge technology to strengthen and augment the competencies of our student nurses, nurse practitioners and nurse educators. This training will assist nurse educators at CFBC in providing realistic simulated experiences in order to prepare clinically competent and extraordinary nurses." (Clarence Fitzroy Bryant College)  "The pandemic has given us a new appreciation for technology and the importance of being innovative, and has forever changed the way that education will be delivered. By providing a comprehensive simulation training program to the faculty of CFBC we are ensuring that the island's future nursing workforce is prepared." (Chamberlain University)
SIM110: Principles of Simulation
This course will explore the principles and methodology of simulation as a learning technique. Participants will be introduced to the national simulation standards and regulatory requirements that support the integration of simulation at Chamberlain
University.
By exploring the history and trends of simulation, participants will recognize the complexity and diverse opportunities available for teaching and learning with
simulation.
SIM210: Facilitating Simulation-Based Experiences
This course will provide guidance for the development and theoretical framework for individuals involved in the facilitation of simulation-based experiences. It will guide the facilitator through processes to implement, assess, and manage simulation-based activities utilizing simulation standards and guidelines.