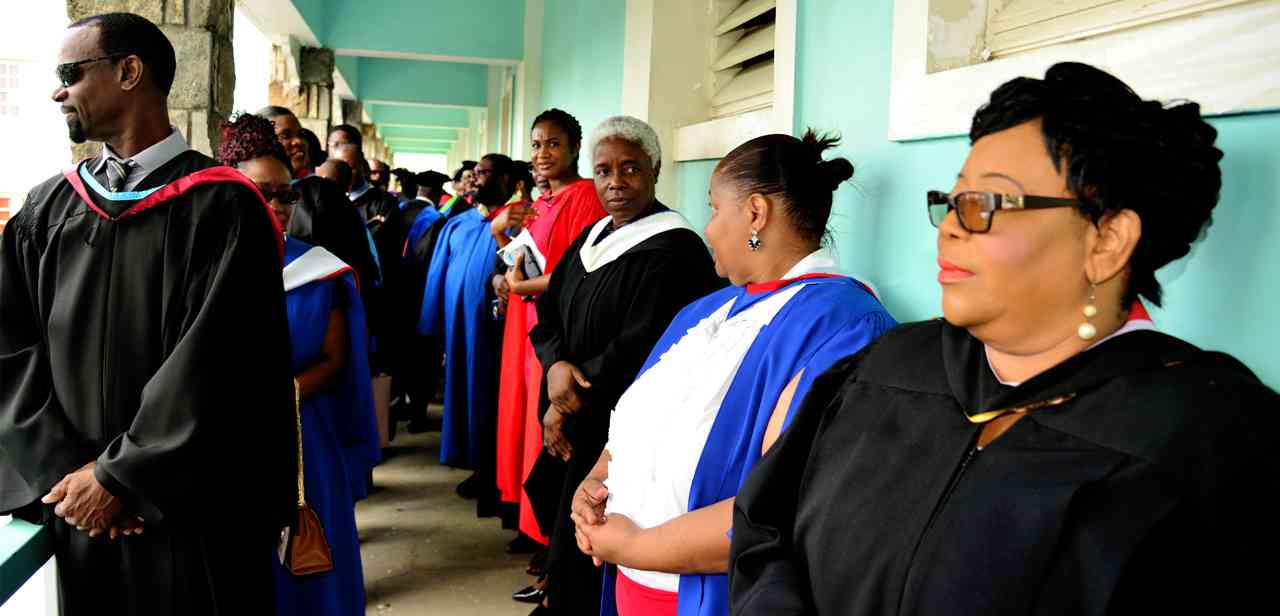 Dr. Jacqueline Austin, President, PhD, MSc, BA, Certificate in Educational Administration (UWI)
Ms. Yasmaine Davis, Registrar, M.B.A.; B.Sc. (Hons); Cert in Teaching
Nathalie Charles, Director of Human Resources, 
Dr. Rondalyn Bradshaw, Dean of Health Sciences
DNP, MSc Nursing Education, BSN (Hons), RN, CM
Dr. Joycelyn Archibald Pennyfeather, Dean of Teacher Education , M.Ed; B.Ed.; Cert. in Teaching
Ms. Wanda Hughes, Dean Adult & Continuing Education, M.A.; B.A.
Dr. Moyia Rowtham, VPASA- Vice President Academic and Student Affairs; Ph.D.; B.A (Hons), Dip. Ed.
Mr. Andrew Abraham, Dean of Technical and Vocational Education and Management Studies, M.B.A; B.B.A.; A.A.S.
Dr. Leighton Naraine, Director of Employee and Programme Development, PhD; MA; BA; Cert in Teaching
Ms. Brenda Caesar, Bursar, B.B.A.
Ms. Samantha Fox, Director of Student Services, M.Sc., B.A.
Mrs. Kayrisa Kelly, Assistant Registrar, B.Sc. (Hons)
Dr. Hughon James, Counsellor, Ph.D.; M.A..; B.A.
Mr. Garvin Newton, ICT Manager, B.Eng. (Hons); Cisco Cert. Net. Ass.
Mr. Fritzroy Wilkin, Curriculum Development Officer, B.Ed.; Dip. Ed.
Mrs. Sonita Daniel, Director of Library Services, MA. BA (Hons)