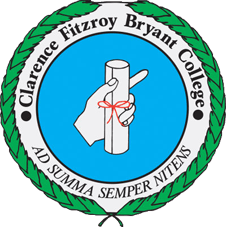 Clarence Fitzroy Bryant College 
General Contact Info:
Telephone: (869) 465-2856
Facsimile: (869) 465-9913
E-mail: admin@cfbc.edu.kn
Correspondence to President
Clarence Fitzroy Bryant College
P. O. Box 268, Basseterre
St. Kitts, West Indies.
CFBC 2023-2024 Early Application Deadline
 
The Clarence Fitzroy Bryant College wishes to inform the public that the early application deadline for 
the 2023-2024 academic year is July 31, 2023. 
All applications submitted after this date will attract an additional fee of $50.00 EC. 
No applications will be received after August 31, 2023.