NO ENTRY REQUIREMENTS
Apply Online NOW!!! cfbc.edu.kn
For more information: ace@cfbc.edu.kn 
Read More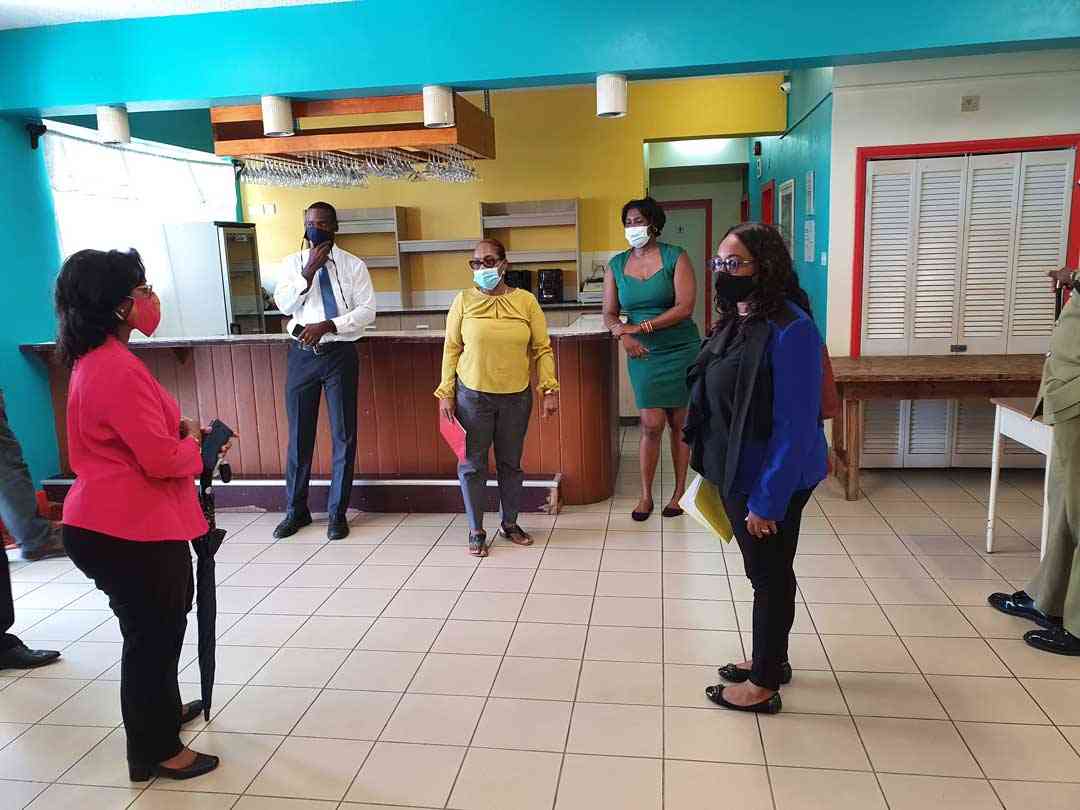 In preparation for the reopening of CFBC campuses, the College was visited by the National COVID-19
Taskforce on 1 st September 2020 to ensure that our implemented guidelines were satisfactory. While
touring the campus, the team witnessed the College's preparation.
New guidelines in place includes plexi-glass for various workstations around our campuses, adjusted
library hours, assigned seating and other regulations to limit the number of persons visiting the library
during a given period. Signage has been erected all around the CFBC campuses urging persons to
sanitize their hands, wear their masks and practice social distancing.
The College has made the move to engage in blended learning to limit the number of students gathering
at any given time. For classes, such as labs, that require hands-on learning, spatial seating and class
limits have been instituted and large classes will be split in two if necessary. However, the protections
put in place go beyond the classroom. Upon entering the College, persons are subjected to hand
sanitizing, temperature checks and a logbook meant for contact-tracing and designated isolation rooms
on all campuses are available in the event of a potentially sick student/staff.
As the team toured the Hospitality building, Ms. Marsha Bassue, Director of Hospitality, explained the
changes that were made to ensure the safety of the students as well as patrons of the various events
they normally hosted. Several of their events, including the Bar competition would be virtual, and the
themed lunches would be take-out only. Dr. Hazel Laws, Chief Medical Officer, gave approval for Ms.
Bassue to attend the training of hoteliers, bartenders and restaurant personnel, hosted by the St. Kitts
Tourism Authority.
We are pleased to announce that after the visit, the team discussed and deemed CFBC as COVID-19
compliant.
Read More