Clarence Fitzroy Bryant College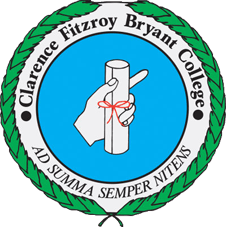 The Clarence Fitzroy Bryant College (CFBC) invites applications from suitably qualified persons to fill the following position at CFBC:
ADMININSTRATIVE ASSISTANT III
Summary: The Administrative Assistant shall be responsible for administrative responsibilities that support the administration, faculty, staff and students of CFBC. The function of Administrative Assistant is to contribute to the overall effectiveness and efficiency of the College. This role of Administrative Assistant III requires the ability to manage complex tasks and prioritize work in support of the President.
Main Duties and Responsibilities:
Exercises sound judgement and maintains a high level of confidentiality and integrity
Coordinates and manages schedules avoiding clashes with appointments
Makes travel arrangements for executive travel, booking flights and accommodation
Organizes meetings and prepares meeting rooms
Prepares agendas, takes minutes of meetings and circulates to members
Drafts letters, memos and proposals
Produces reports and presentations
Proofreads and edits documents
Logs incoming and outgoing mail
Assists with the organizing, planning and delivery of special events
Maintains accurate records and files for easy retrieval
Answers telephone, screen calls, routes calls and responds to internal and external enquiries
Liaises with visitors and senior management
Employs discretion and confidentiality in relationship with all stakeholders
Manages special projects within the President's Office
Assists with budgeting, prepares requisitions and orders supplies
Posts content to CFBC social media accounts in accordance with CFBC protocols
Performs other duties as assigned